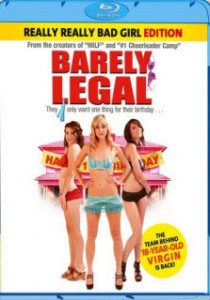 Info: http://www.imdb.com/title/tt1912996/
Release Date:  26 July 2011
Genre: Comedy
Stars: Jeneta St. Clair, Lisa Younger and Melissa Johnston | See full cast and crew
Quality: BluRay 720p
Encoder: NaNo@Ganool
Source: 720p BluRay x264-SAiMORNY
Release Info: NFO
Subtitle: Indonesia, English
Sinopsis:
Sue, Cheryl and Lexi are best friends. They do something special every year for their birthday as they were all born on the same day. Now their 18th birthday, they set out to lose their virginity.
Watch Trailer