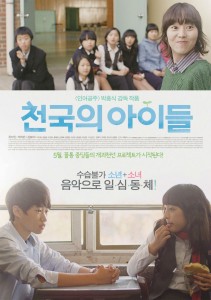 Info: http://asianwiki.com
Release Date: 2012
Genre: Drama
Stars: You Da-In, Park Ji-Bin , Kim Bo-Ra
Quality: 720p HDTV
Encoder: NaNo@Ganool
Source: 720p.HDTV.MP3.Xvid-CiNE21i
Release Info: NFO
Subtitle: Indonesia, English (N/A)
Sinopsis:
Yoo-Jin becomes a temporary teacher for 3 months at a school for troubled students. Her students include Jung-Hoon (Park Ji-Bin) who was kicked out from the soccer team due to a violent incident and Sung-Ah (Kim Bo-Ra ) who lives with her mother from Yanbian, China. Yoo-Jin gets these troubled students to take part in a musical for a talent show hosted by the district office.
Watch Trailer