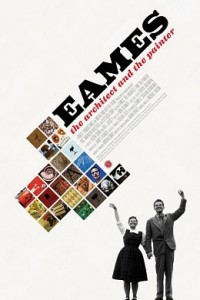 Info: http://www.imdb.com/title/tt1972646/
Release Date: 3 August 2012
Genre: Documentary | Biography
Stars: Charles Eames, Ray Eames and James Franco
Quality: DVDRip
Encoder: DeMarco@Ganool
Source: LiMiTED DVDRip XviD-LPD
Release Info: NFO
Subtitle: Indonesia, English (N/A)
Sinopsis:
The husband-and-wife team of Charles and Ray Eames were America's most influential and important industrial designers. Admired for their creations and fascinating as individuals, they have risen to iconic status in American culture. 'Eames: The Architect & The Painter' draws from a treasure trove of archival material, as well as new interviews with friends, colleague, and experts to capture the personal story of Charles and Ray while placing them firmly in the context of their fascinating times.
Watch Trailer