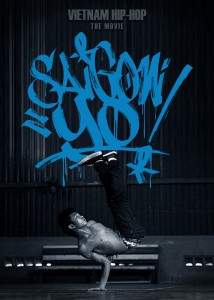 aka Saigon Yo! (2011)
Info: http://www.imdb.com/title/tt1836907/
Release Date: 22 April 2011 (Vietnam)
Genre: Drama
Stars: Quynh Hoa, Khoung Ngoc and Elly Nguyen
Quality: DVDRip
Encoder: NaNo@Ganool
Source: DVDRip DualAudio x264 SDvB
Release Info: NFO
Subtitle: English Hardsub
Sinopsis:
Mai, a ribbon dancer from the countryside arrives in Saigon and befriends Kim, a street dancer. A promise of a better life leads their dance crew to the big competition, but a romance with a rich kid threatens to derail Kim's plans.
Watch Trailer