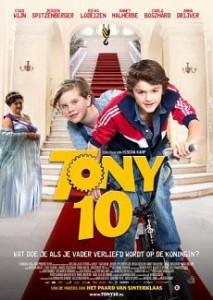 Info: http://www.imdb.com/title/tt1691343/
Release Date: 15 February 2012
Genre: Family
Stars: Carlo Boszhard, Anna Drijver and Rifka Lodeizen
Quality: DVDRip
Encoder: NaNo@Ganool
Source: DVDRip XviD-EXViD
Release Info: NFO
Subtitle: Indonesia, English (N/A)
Sinopsis:
A family film which tells the unlikely and timeless story about almost ten year old Tony, whose father rises from being a crane driver to Secretary of State. As a result his parents get divorced and Tony does everything he can to bring them back together. He even calls in the help of the queen.
Watch Trailer